Inflating your expectations!
Each balloon creation is designed and made individually as requested. No off the rack art here.
Take the wonder tour to see amazing art made from the humble latex balloon. Then pick up your jaw and start imagining what you would like to see made with balloons.
Narelle has been creating art with balloons since 1997.
Passionate about her designs and passionate about bringing smiles to everyone, she will truly inflate your expectatons of what balloons can be.
Always willing to stretch balloons to their limit, Narelle will accept any challenge you can imagine, and even many you can't imagine.
Using air-filled and biodegradable latex Ladybug Balloon Artistry is fighting for the environment.
Sourced by tapping living rubber trees, latex can be harvested for 30 years. By not using the limited resource of helium, no balloon will escape to litter our beautiful country.
All pure latex balloons can be composted to enter back into the cycle of life.
Balloons are a bright way to engage with your community. Be it a corporate team building day or a grand opening, balloons can bring out the inner child for an experience of wonder.
Gaze in awe at the giant costumes, paradables or art installations.
Get the whole community involved in building a giant wall mural one balloon at a time.
Build your own creation under my detailed instructions.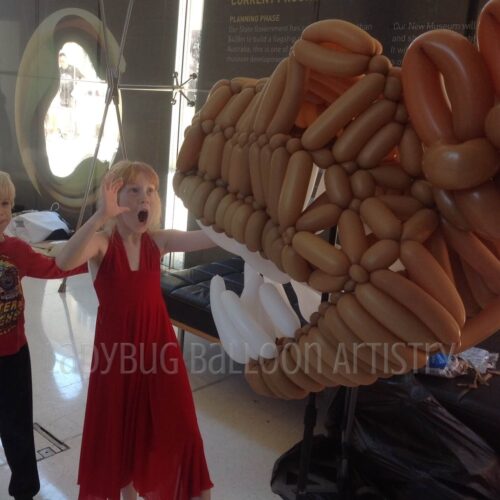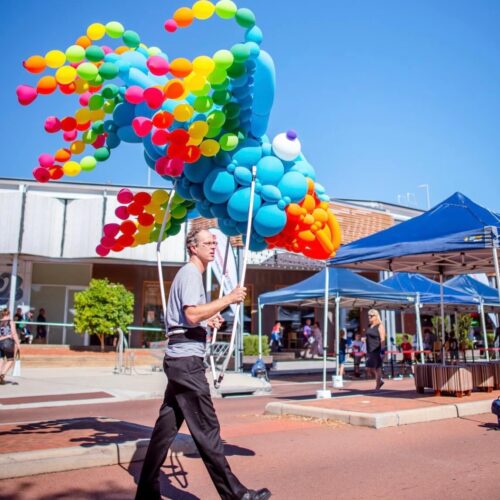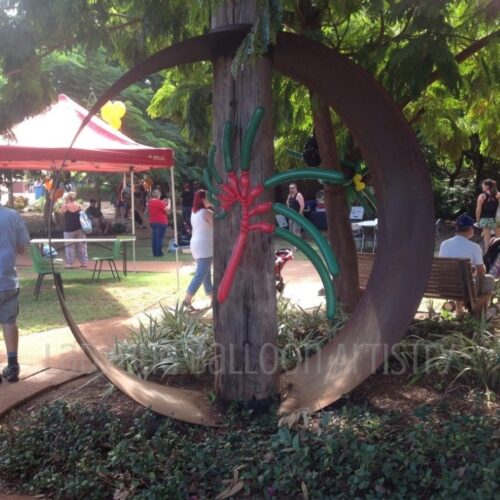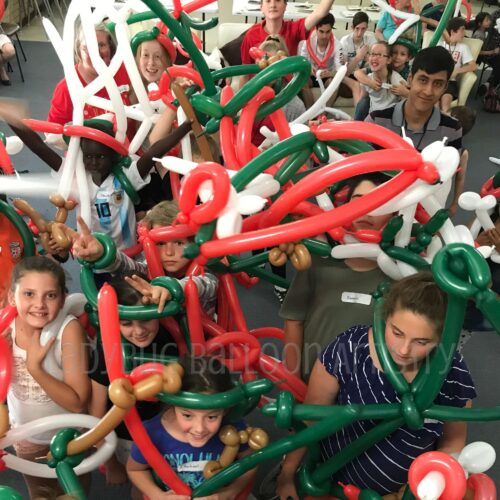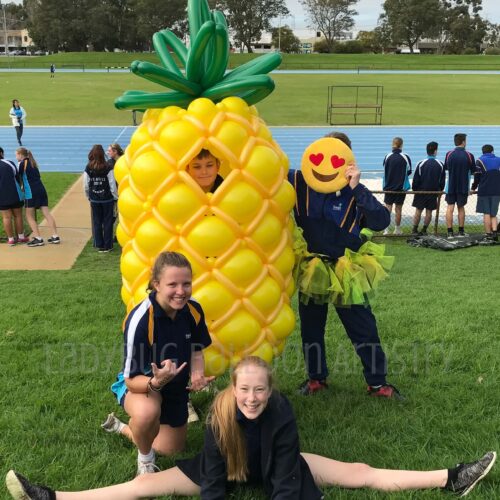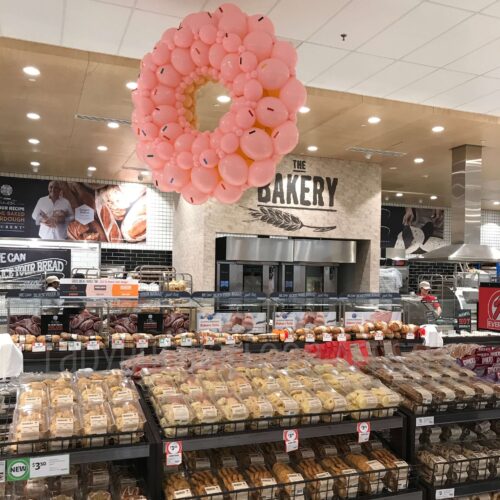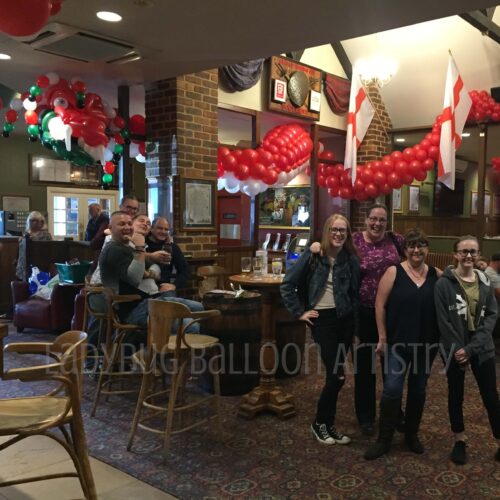 Spoil yourself or a special someone with a gift they will never forget.
Dresses, well everything actually, are custom made for your event.  No two are exactly the same. Bottle buds are perfect Christmas gifts, or for a special Valentine, or just to say "Thank you" to a teacher or friend.
Adults deserve a little fun too. Speaking of fun, how can you not be the centre of attention in a VIP hat. Perfect for a bride and groom on the dancefloor, or a "trophy" at your next corporate retreat. 
VIP gifts make for a truly unique experience that will have everyone talking about your amazing day for years.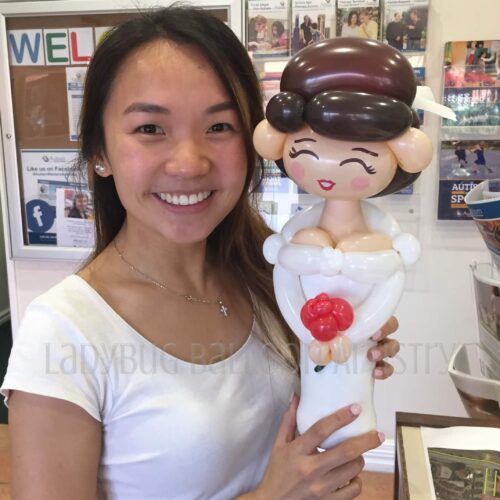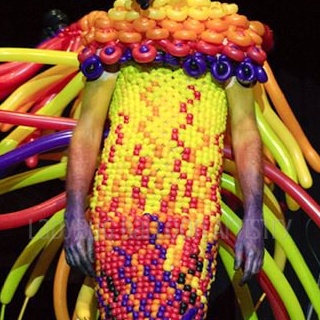 Balloons brighten any party or event.
From the latest in organic, flowing bubbles cascading wherever you desire, to more structured arches and columns I have the experience to make them look amazing. Remember everything is air-filled to last much longer than helium.
Want something a little smaller? Try a customised column complete with the message or logo of your choice.
Want something for social media? Then you can't go past a unique photo frame matching your theme.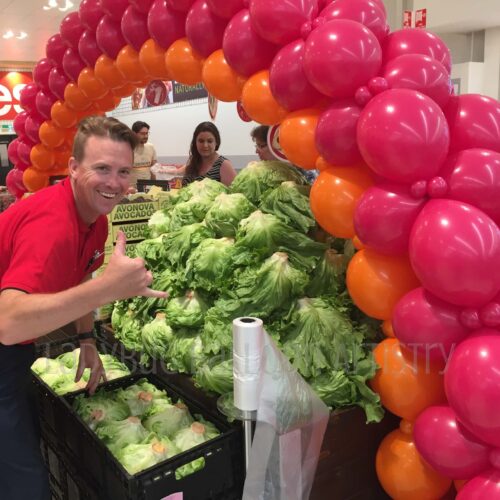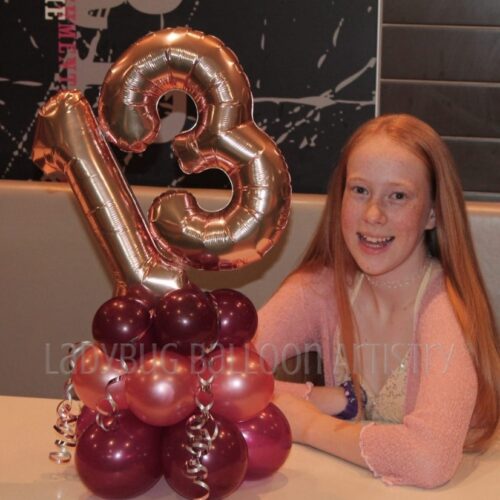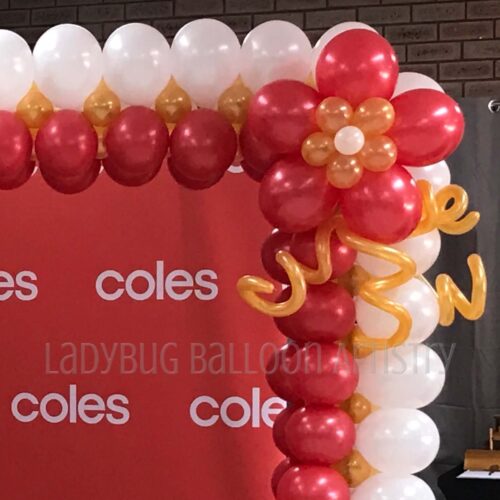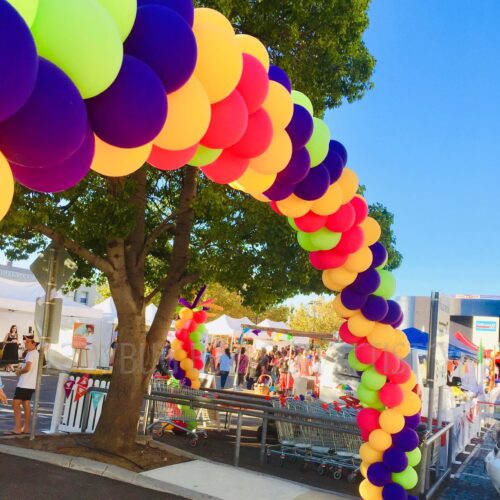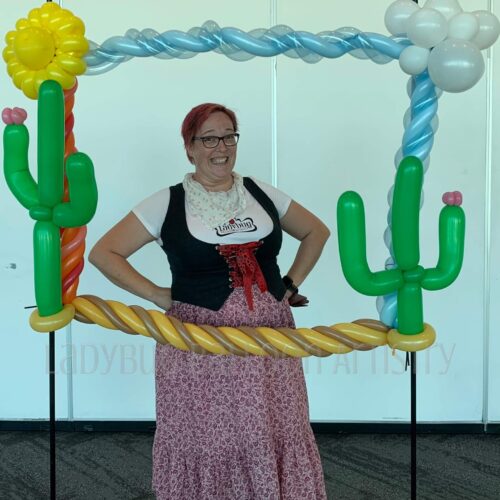 Wondering where your expectations went? Well I do do the usual balloons too, but there is nothing here that is "usual".
Choose from over 40,000 personalised designs made in under one minute, just for you.
Or indulge in individually made works of art where your guests can request their favourite thing and have it created out of balloons in front of their eyes.
Sick of boring party bags? How about a domed cup that you can fill with treasures, topped off with a balloon sculpture in your theme.