I have been creating art with balloons since 1997. From kids parties to corporate functions, weddings to Christmas events, we can cater to both children and adults.
Currently in Perth, Western Australia, I have won international awards and delighted audiences in Australia, New Zealand and the USA.
My work is consistent and detailed, using only the highest quality latex balloons.  The colour and size range of the materials is extensive and as such, I can make practically anything out of balloons.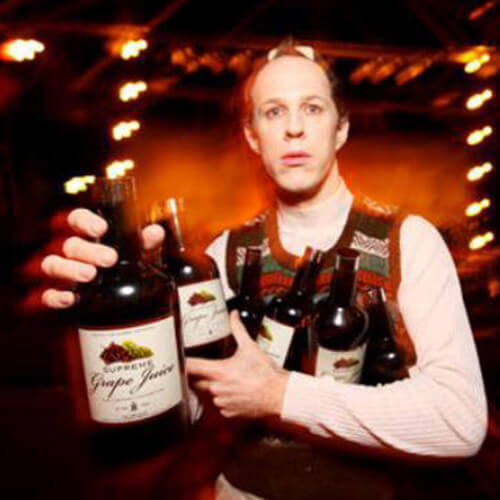 Support crew, magician, stilt walker, comedian, juggler, unicyclist, fire breather, object manipulator, husband… and often roped in to do some mighty fine balloon art too.
This site is dedicated to the art of balloons, but I can't deny that my passion was sparked by trying to out-do my husband.
Check out his alter ego, Simon the Saucerer on the Facebook link below. Or click through there to see Michel's other talents.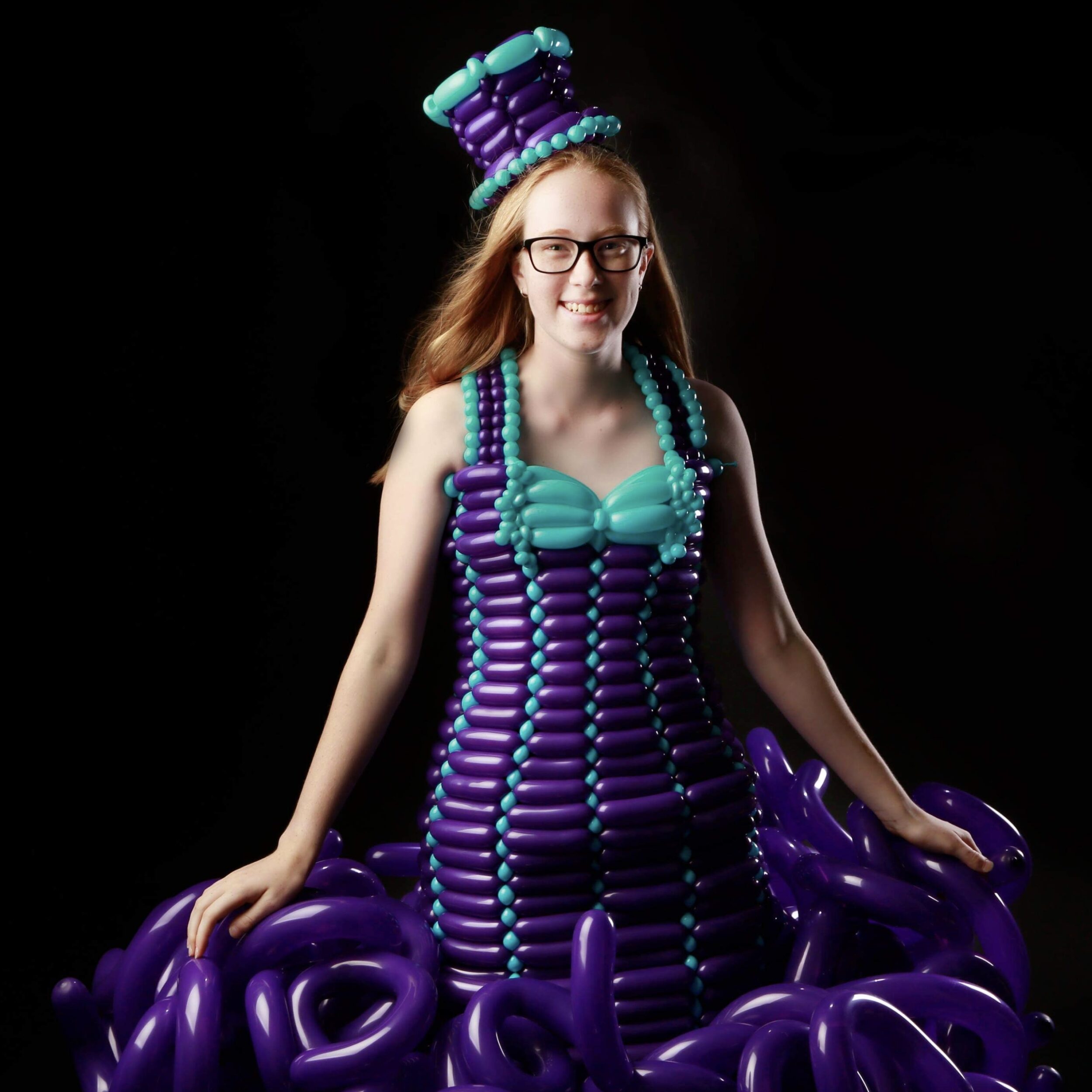 Amazing model and public relations asset too. Amelie is rapidly growing in her own balloon artistry talents but is already highly skilled in relating to crowds.
My number one pick of assistants, she is full of talent bursting to entertain you.
The dress (above) is made entirely from balloons. In 2014 I made her first dress for Twist and Shout, an international balloon artist convention held in the USA each year. The dress competition is outstanding and we were overjoyed with our bronze medal in 2014 out of 8 incredible dresses.
Also a very able assistant, Jasper has overcome many challenges to get him to this point.  He has taught me that living with autism is not a barrier to having a good time.
I have learnt a lot about special needs from this cheeky guy, and he has made me a much more aware performer.
Jasper's specialty is helping to make very large paradable balloons, and loves puppeteering them too. Ask Jasper for a sword if you spot him at a job with me.
Ladybugs are bright, colourful, naturally intriguing and environmentally friendly – just like balloons
Pro Environment Balloon Alliance
Balloon artists from around the world are standing together to say "no" to releasing helium balloons, and to educate the public about the true nature of latex. Many are performing scientific observations of balloons as they break down.  The image here is the observable evidence after 5 months with 3-4 hours of sunlight per day.  More sunlight hours, composting bacteria and other conditions would no doubt speed up the process.